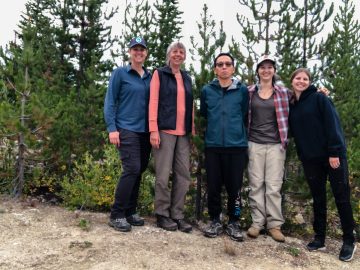 June 6, 2022
Emory Ellis returns for a second field season. They are continuing research with Dr. Wei (UBC-O) looking at the impacts of thinning to decrease tree water use during their regrowth. Specifically, Emory uses stable isotopes to (1) determine where trees are accessing their water in the soil profile and (2) assess whether reducing the number […]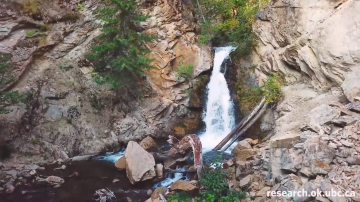 December 8, 2021
We are pleased to share this short video on UBC's Cluster of Research Excellence on Watershed Ecosystems – an interdisciplinary team of researchers and community partners assessing critical linkages and interactions in the Peachland watershed in the Okanagan. Dr. Wei is the cluster lead. For more information on the cluster, or to request to be […]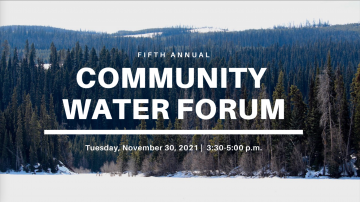 November 24, 2021
Join us for our 5th annual Community Water Forum: An Ecosystem Approach: Finding shared solutions in a changing world Date: Tuesday, November 30, 2021 Time: 3:30 pm – 5:00 pm Location: Online via Zoom Webinar Cost: The event is free, but registration is required. For More Information, and to Register: https://research.ok.ubc.ca/cwf/ — At this year's annual […]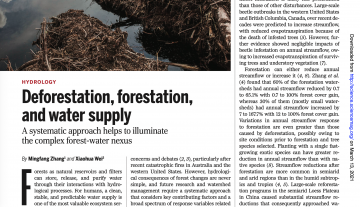 March 12, 2021
Deforestation, forestation and water supply. A systematic approach helps to illuminate the complex forest-water nexus. Download the PDF: Deforestation, forestation and water supply | Science View the article on sciencemag.org Deforestation, forestation, and water supply, Mingfang Zhang and Xiaohua Wei, DOI: 10.1126/science.abe7821, Science 371 (6533), 990-991.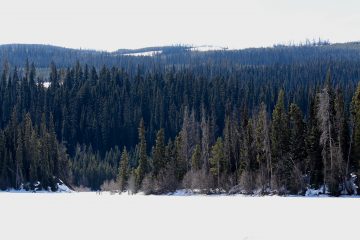 November 13, 2020
Watershed Ecosystem Science Cluster Funded through UBC Okanagan Eminence Program November 13, 2020 The newly formed Watershed Ecosystem Science Cluster consists of an interdisciplinary team of eight researchers addressing critical topics such as forest disturbance and cumulative hydrological effects, trade-offs and resilience, inclusion of Indigenous values in watershed governance, and climate change adaptation. Cluster members […]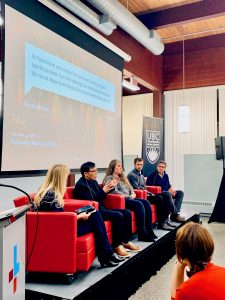 February 11, 2020
The Community Water Forum Held November 2019 focused on water topics of importance to the Okanagan and BC. This year's theme centred around the role of restoration in achieving resilient ecosystems.
January 24, 2020
Join us for a free seminar presented by Dr. Adam Wei on: Cumulative Effects of Forest Disturbance on Hydrology in the BC Interior On January 31, 2020 from 3:30pm – 4:30pm in the Science Building (SCI337) at UBC Okanagan Understanding the cumulative effects of forest disturbance on hydrology is critical for reducing environmental risks, protection water supply and […]
January 14, 2020
"Each year is a single case, but overall we've got to expect that our fire risk is increasing," said associate professor David Scott, research chair in watershed management at UBC Okanagan. "We should expect larger areas to burn and that's the big picture." The smaller picture is a bit more complex.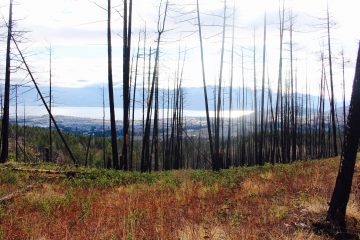 November 15, 2019
Creating opportunities for compelling conversation and sustainable solutions that protect our shared water resources.
October 2, 2019
"Fuel mitigation is critical to reducing the threat of wildfire", notes Dr. David Scott in an interview with Global News on September 27, 2019. Global News Interview: Pressure Mounts for Province To Do More Fuel Mitigation on Crown Land