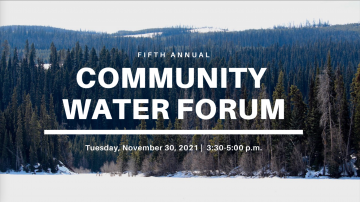 November 24, 2021
Join us for our 5th annual Community Water Forum: An Ecosystem Approach: Finding shared solutions in a changing world Date: Tuesday, November 30, 2021 Time: 3:30 pm – 5:00 pm Location: Online via Zoom Webinar Cost: The event is free, but registration is required. For More Information, and to Register: https://research.ok.ubc.ca/cwf/ — At this year's annual […]
January 24, 2020
Join us for a free seminar presented by Dr. Adam Wei on: Cumulative Effects of Forest Disturbance on Hydrology in the BC Interior On January 31, 2020 from 3:30pm – 4:30pm in the Science Building (SCI337) at UBC Okanagan Understanding the cumulative effects of forest disturbance on hydrology is critical for reducing environmental risks, protection water supply and […]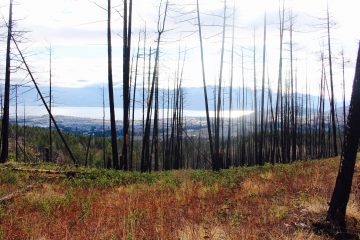 November 15, 2019
Creating opportunities for compelling conversation and sustainable solutions that protect our shared water resources.
March 22, 2019
Collaborative Approach to Water Resiliency: Protecting Our Headwaters. In celebration of World Water Day 2019, the Okanagan Nation Alliance hosted an experiential watershed tour and workshop for members of the community. The day started with a tour of the Peachland Watershed at Headwaters Lake with the sharing of Indigenous traditional knowledge and perspectives. Approximately 100 […]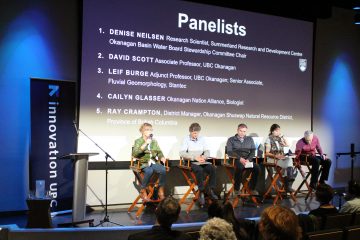 November 22, 2018
Fire, smoke, flood, drought are becoming a new reality in the Okanagan and across the entire Northern Hemisphere.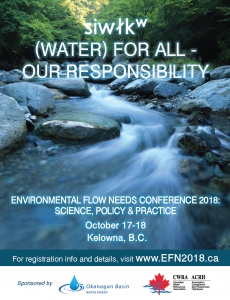 September 30, 2018
siwłkʷ (WATER) FOR ALL – OUR RESPONSIBILITY
Environmental Flow Needs Conference 2018: Science, Policy & Practice – October 17-18 in Kelowna, British Columbia
June 15, 2018
Representatives from academia, government, industry and the community gathered on the land to discuss pressing watershed issues.
October 14, 2015
Top scientists from around the world gathered at UBC Okanagan to talk about water availability, forestry and aquatic ecology and how they are affected by forest disturbance and climate change.